Creamy Mushroom Chicken
Have a taste of the chicken thighs with creamy mushroom garlic sauce.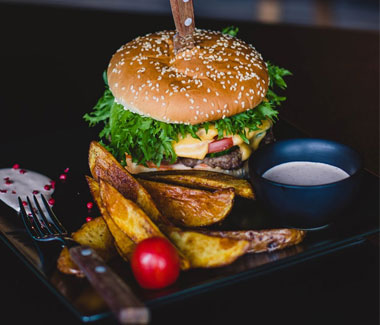 Lobster Grilled
Be sure to enjoy the grilled cheese, cooked lobster meat, with white bread and buttered.
Calamari Grilled
Have the opportunity to munch on grilled calamari fresh from the sea during your coastal vacation
Bhicken Burger
Spiced with smoked paprika and loaded with crunchy, bright coleslaw, these burgers rival their beef counterparts.
Pizza Hawaii
Get to taste Classic Hawaiian Pizza combines pizza sauce, cheese, cooked ham, and pineapple.