authentic Culinary
Saucy
Swahili Specialities
Good Food | Good Life

Welcome To Seabreeze Cafe

It is like embarking on a tour of the finest coast cuisines. Our guests have a wide choice of Swahili and Indian cuisine, all set out on magnificent displays. We invite you for a memorable fun and relaxation married with a lively vibrant entertainment.
In Our Menu

Creamy Mushroom Chicken
Have a taste of the chicken thighs with creamy mushroom garlic sauce.
Ksh 850.00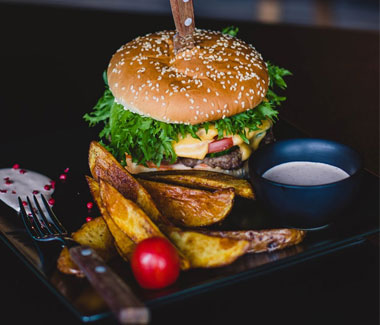 Lobster Grilled
Be sure to enjoy the grilled cheese, cooked lobster meat, with white bread and buttered.
Ksh 1,150.00
Calamari Grilled
Have the opportunity to munch on grilled calamari fresh from the sea during your coastal vacation
Ksh 800.00
Bhicken Burger
Spiced with smoked paprika and loaded with crunchy, bright coleslaw, these burgers rival their beef counterparts.
Ksh 600.00
Pizza Hawaii
Get to taste Classic Hawaiian Pizza combines pizza sauce, cheese, cooked ham, and pineapple.
Ksh 750.00
Good Food | Good Life​

Good Food | Good Life​

Morning & Evening Means
Happy Hours!

ROOM SERVICE

We know that after a day of travel or enjoying the sun, sand and surf, a quiet meal in your room could all be the nightlife you need. For a low-key dinner, a sumptuous breakfast in bed or a late-night snack, 24-hour room service is just a phone call away.